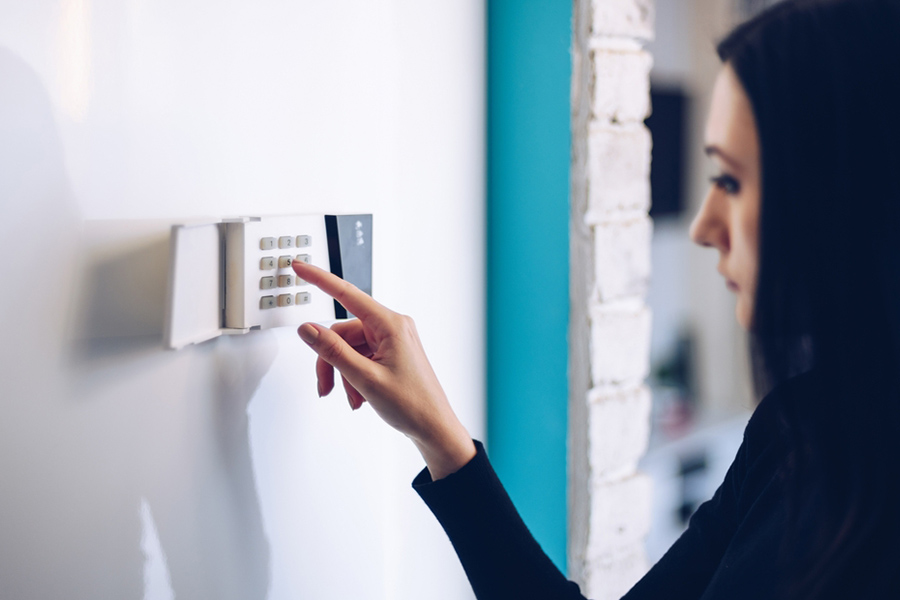 How To Reset Your Home Security System In Bellingham
An important advantage of getting your home security hooked up by trained experts is that you hardly ever need to make major adjustments to it. Even so, there will likely be times where you need to reset your alarms in Bellingham. When using a smart command panel, a reset normally takes a few minor tap of a button following a false alarm, power outage, or battery change.
Consult Your Owner's Manual Before Attempting An Alarm Reset
One note of caution before you begin to reset your Bellingham home security system, read your owner's manual ahead of time. You don't want to damage your property's defense as a result of touching a button in error. Additionally, control panels may change if you moved from a numbered keypad to a digital command hub. If there's ever a time when you can't reset your system, don't worry as you can always reach out to the experts.
Resetting Your Bellingham Security System After A False Alarm
Usually, a false alarm occurs as a result of the accidental tripping of a sensor. You can use the ADT Command touchscreen or open your ADT security app and tap the shield image and type in your credentials to deactivate the alarms in these situations. You may receive notification from your security monitoring team, but just let them know you experienced a false alarm.
How To Reset Your Alarm When Experiencing A Power Outage In Bellingham
If the power goes out due to a storm or other event, you could begin hearing a steady beep from your central command hub. This signifies that the alarm is running off the battery backup. To reset your unit and stop the constant chirping, you must take steps to disarm and rearm your security.
However, if you lose power for an extended time, you could need a full reset of your home's security. Pay careful attention to the directives in the manual -- typically by putting in your code and hitting the on/off button twice -- and you should be back in business. You might still hear chirping caused by the secondary power source, as it may not end until your battery is fully charged. Contact your home security agent if you are still having issues with your ADT system a day after power is restored.
Reset Your Home Security System After Changing A Battery
There will be infrequent times when you need to switch out a battery within one of your security devices. When this needs to be done, you should switch your system to test mode so you avoid triggering an accidental alarm. After the new battery is put in place, remove the alarm out of Test Mode and revert back to normal operations. If the system fails to register the piece of equipment or the battery indicator stays on, you could require a whole system reset.
Tips to Reset Your Bellingham Security System Following The Addition Or Deletion Of A Code
The addition and deletion of users can be accomplished on your ADT Command hub and your ADT mobile app. You should never need a system reset following the addition or deletion of codes. However, if you find yourself moving to a new house that already has an ADT security system, you'll want to reach out to your home security professional at (360) 205-2750 to establish a new contract. The installation tech will come out and replace equipment, place additional alarms or cameras (if necessary), and do a factory reset.
A Well-Designed Security System Is Only A Call Away
Attempting to reset a home security system in Bellingham is difficult if it fails to include understandable devices and controls. If the time has come to acquire your functional and powerful home protection system, contact (360) 205-2750 or send in the form below. Our team is happy to design the perfect security system for your property.
Cities Served Around Bellingham By Secure24 Your Local ADT Authorized Dealer